Play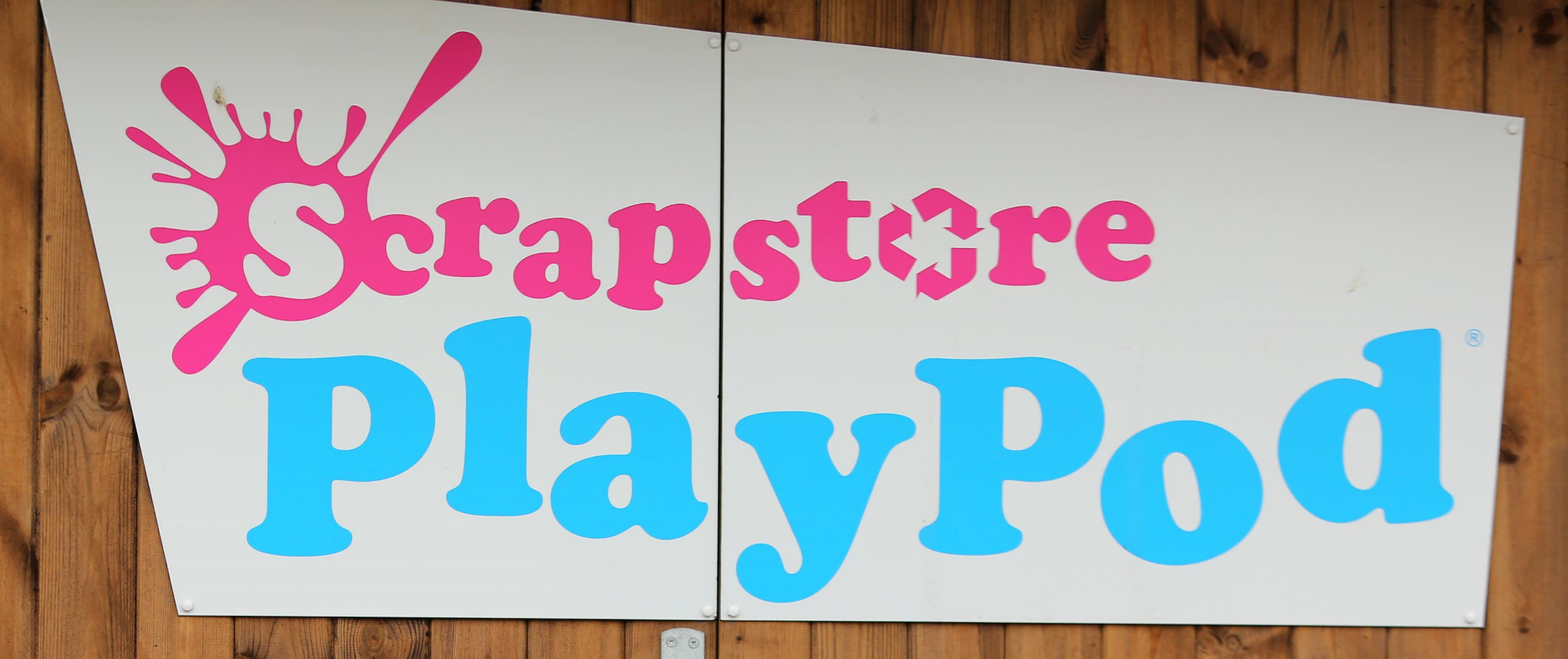 As part of the School Development Plan, which is an action plan that covers all aspects of school life, we constantly review the provision to support the children's experiences through play at lunchtime. The school has considered the external recommendations and put together a time line for developments. The plans are ambitious and the extent of the developments are dependent on funding that can be raised and the help and support of volunteers.
We are delighted that the first phase of the developments of our Playpod Scrapstore has been so successful and been embedded into our play for four years so far. We are so grateful to the SSA who have supported the funding of the Playpod Scrapstore donating a significant £10,000! For those interested in finding out more about how the children use the Play pod, information about them can be found on the following website: Playpod Facts. or to see it in action the following clip can be viewed here.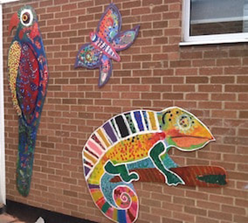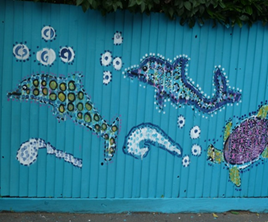 In the Summer of 2016 the children and many helpful volunteer parents all took part in creating wonderful Rainforest murals and fence paintings for the playground. These have really brightened up the playground and created beautiful, inspiring pathways for the children when moving through the different playgrounds.
Our Trim Trail alongside small sand pits and a climbing wall were installed in Summer 2017 this has been a great development to play; proving ever popular with the children!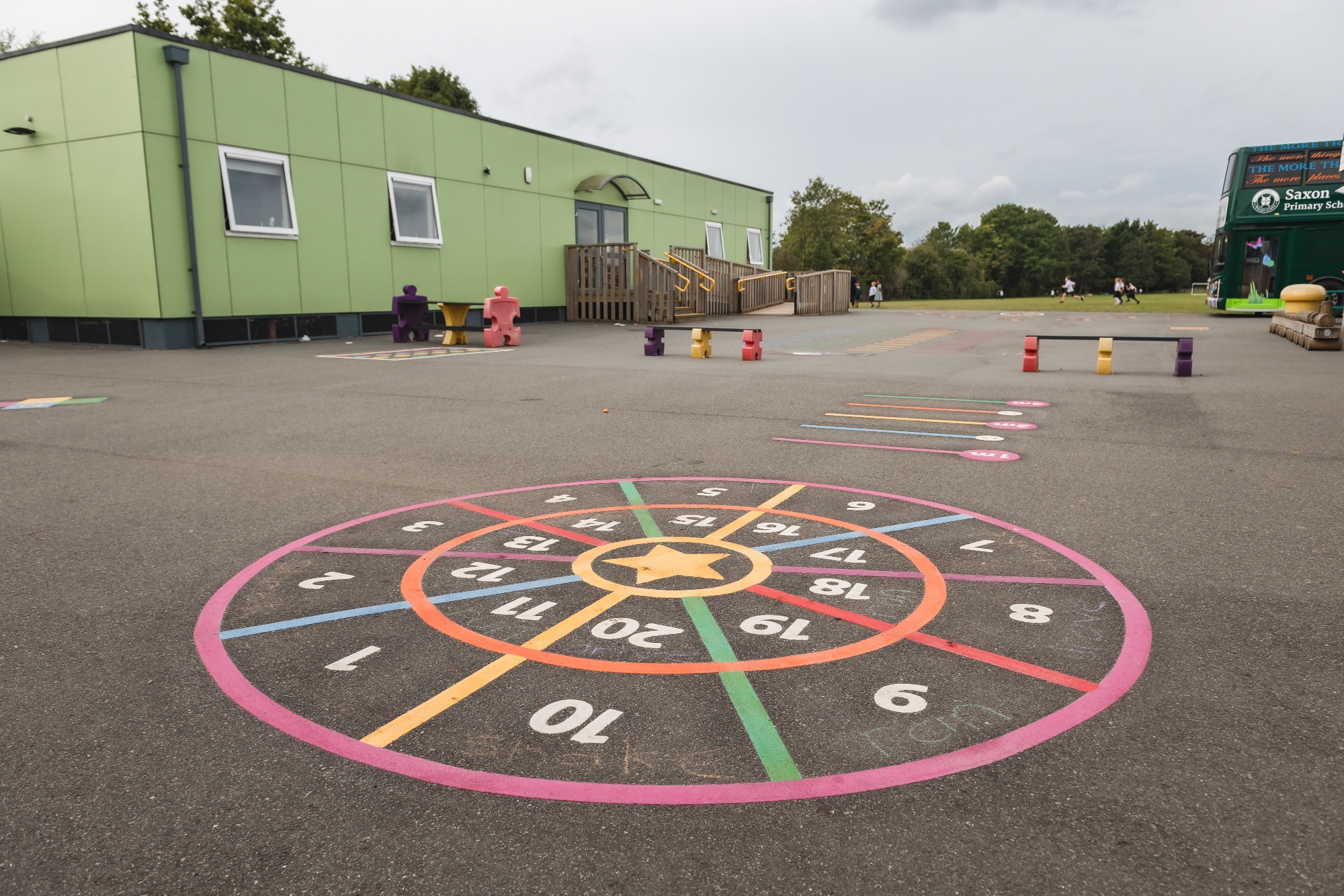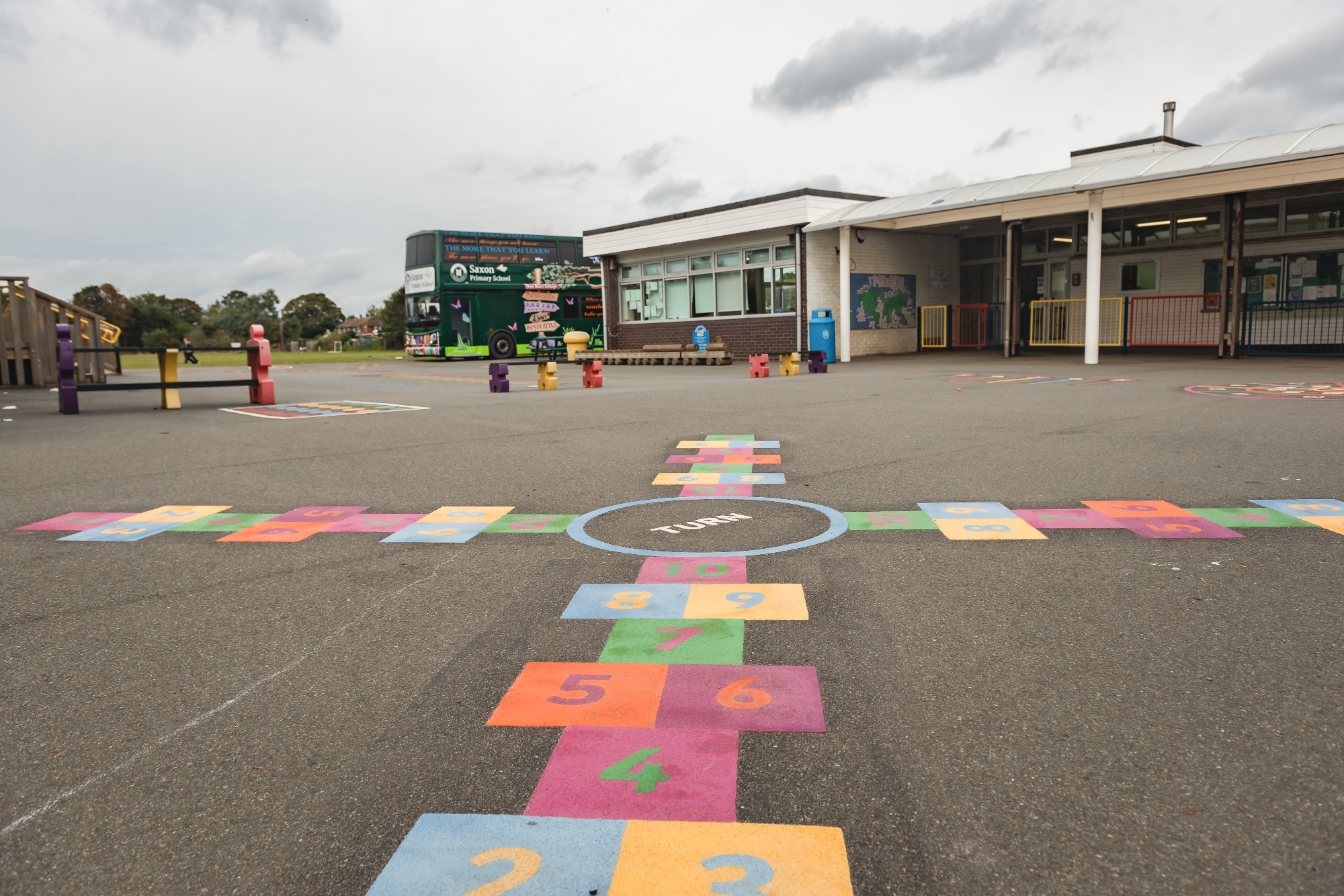 We are still passionate about continuing our play provision at Saxon. The play markings were a huge success and children from Reception to Year 6 have really enjoyed using them to support their play. A mural was unveiled in September 2021 adjacent to our library bus as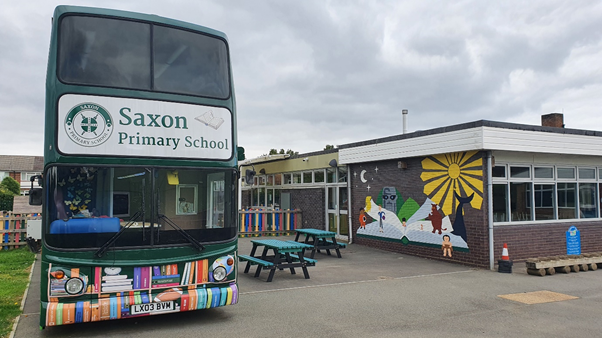 well as an outside library to enable children to choose books to read during their playtimes.
Our next project is our outdoor stage and music walkway where the children will have access to a range of musical instruments and be able to perform to each other.
We have recently had a few designs for an exciting sensory garden which will be near our back gate. This is something we are spending a lot of time designing and will be seeking support from our school council to help us choose the final design. We hope to share a sketch of our design soon. We will keep parents updated through our weekly newsletter and Facebook.